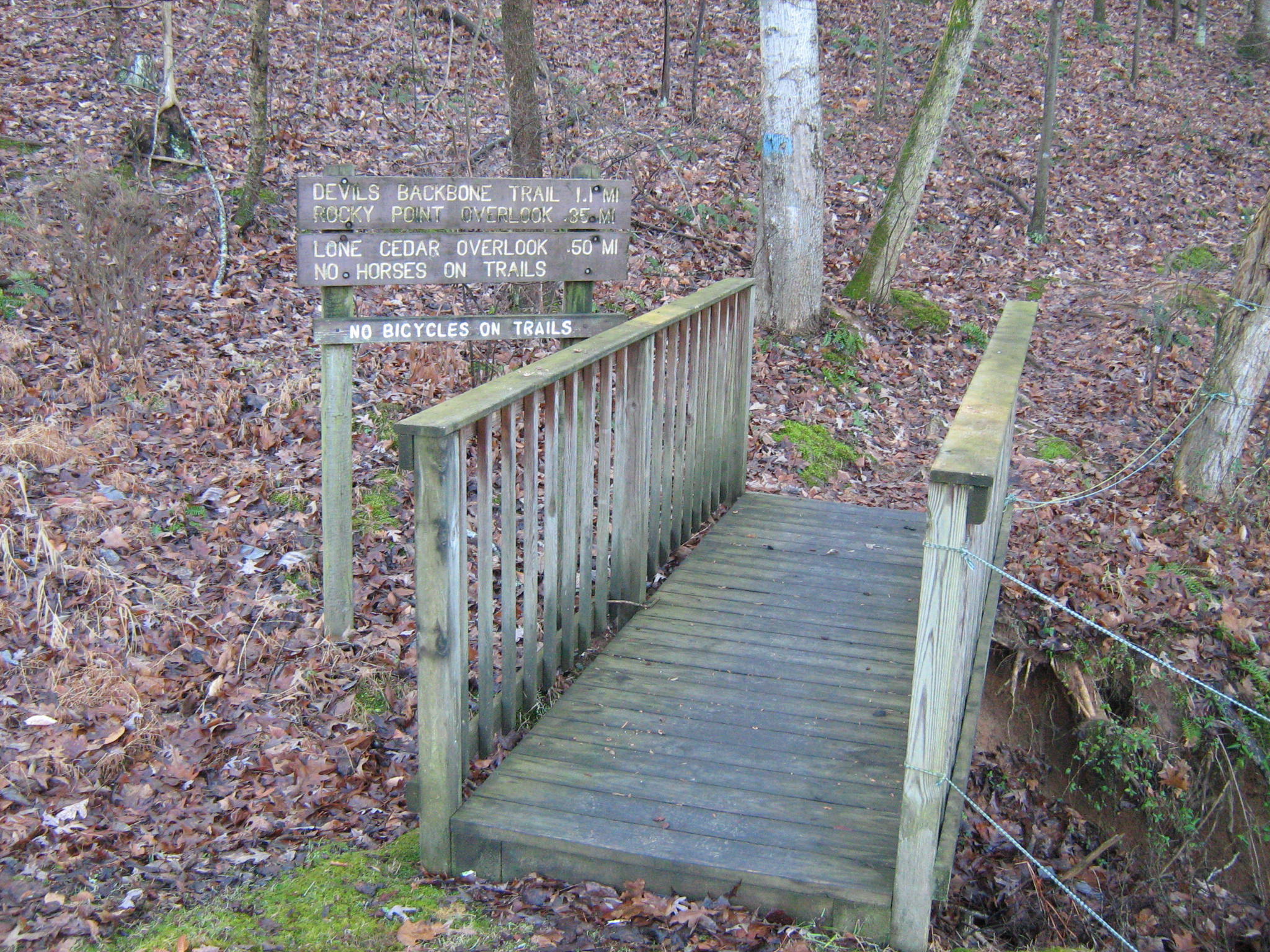 Devil's Backbone is a 950-acre natural area in Lewis County. Devil's Backbone offers a visitor the opportunity for a quiet hike adjacent the Natchez Trace Parkway. The trail follows the ridges of Tennessee's Highland Rim and drops down along a creek into a hollow and back again along the ridge. This inviting walk provides time for enjoying nature and quiet reflection. The approximately three mile trail is a moderately strenuous loop with about 200 feet of elevation change.
Parking and a hiking trail are provided.
Devil's Backbone State Natural Area is located near Hohenwald on the Natchez Trace Parkway. From Nashville, head southwest on the Parkway to mile marker 394 where a large sign points to the parking area. From Highway 412, head northeast on the Natchez Trace for about 3 miles, the entrance is on the left.